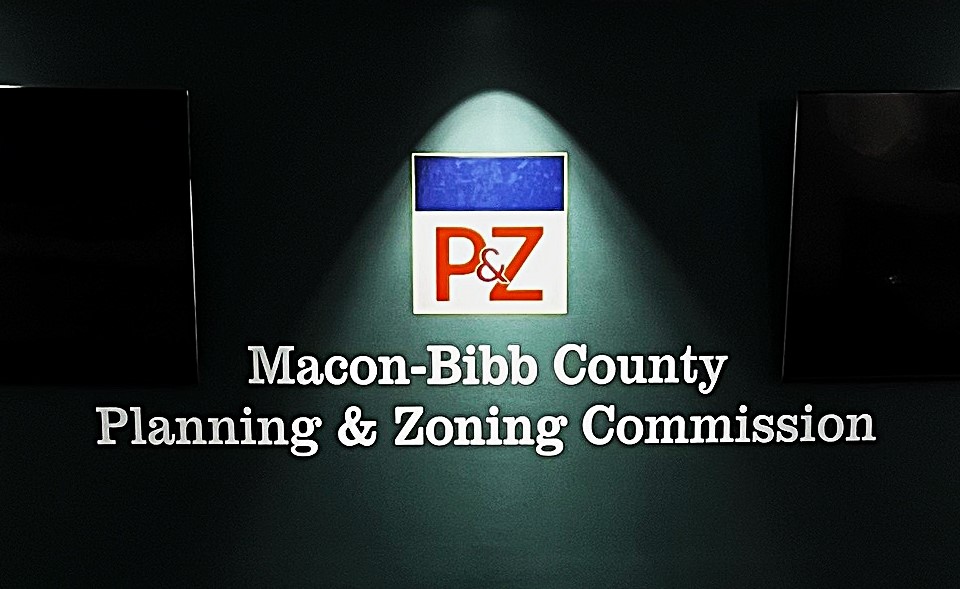 05/10/2021 Hearing Agenda
The Monday, May 10, 2021 Macon-Bibb County Planning & Zoning Commission's Hearing will be held at 1:30 p.m. in the MBPZ Conference Room at the Terminal Station, Third Floor. [map]
The Commission will hold an administrative pre-hearing meeting beginning at noon in the same location. Both meetings are open to the public–no testimony will be received during the administrative meeting.
If you are attending the Hearing and want to offer testimony on an agenda item, you are required to register at the front desk prior to the hearing. You may also
pre-register online
,
 pre-registration deadline is Friday 3:30 p.m. before the Zoning Hearing.
Notice: The Macon-Bibb County Planning & Zoning Commission is currently enforcing Covid-19 safety protocols for its public hearings.
The following rules will apply for all zoning hearings until further notice:
Social distancing will be enforced in the hearing room.
Seating may be limited so attendees may have to wait in the lobby and be admitted to the hearing room only when their item of interest is being heard.
Fever checks are required for admittance & attendance.
Face masks will be required at all times within the P&Z offices and hearing room.
Administrative meeting agenda (begins at noon)

1.    Call to order
2.    Staff review of agenda items with Commissioners
3.    New Business
4.    Old Business
5.    Adjourn administrative meeting
Hearing Agenda
00372 Spring St | Certificate of Appropriateness |  to replace roofing materials [ 2021-0448], HR-3 District | Blake Mahoney, applicant | Recommended for ratification
00534 Bartlett St | Conditional use | to allow a sheet metal shop, M-1 District | Frantz Dieubonne, applicant | Recommended for ratification
00535 College St | Certificate of Appropriateness | to allow landscape modifications, HR-3 District | Laurie Fickling, applicant | Deferred
00995 Key St | Conditional use | to allow a used car lot, C-2 District | Rachell Tindell, applicant | Recommended for ratification
02151 Wesleyan Dr/5773 & 5753 Arkwright Rd | Rezoning | from Ag-Agricultural District to C-1, Neighborhood Commercial District to allow a professional office | Steven Rowland/Rowland Engineering, applicant
02500 Shurling Dr | Conditional use | to allow a funeral home, C-1 District | Dunwody Beeland Architects, applicant
04841 Harmon Pl | Variance | to plat property not fronting public right-of-way, Ag-District | Adrian Harmon, applicant
05719 Jeffersonville Rd | Conditional use | to allow telecommunications tower, Ag-District | Tillman Infrastructure/Tower Source, applicant
05719 Jeffersonville Rd | Variance | in setback requirements to residential properties, Ag-District | Tillman Infrastructure/Tower Source, applicant