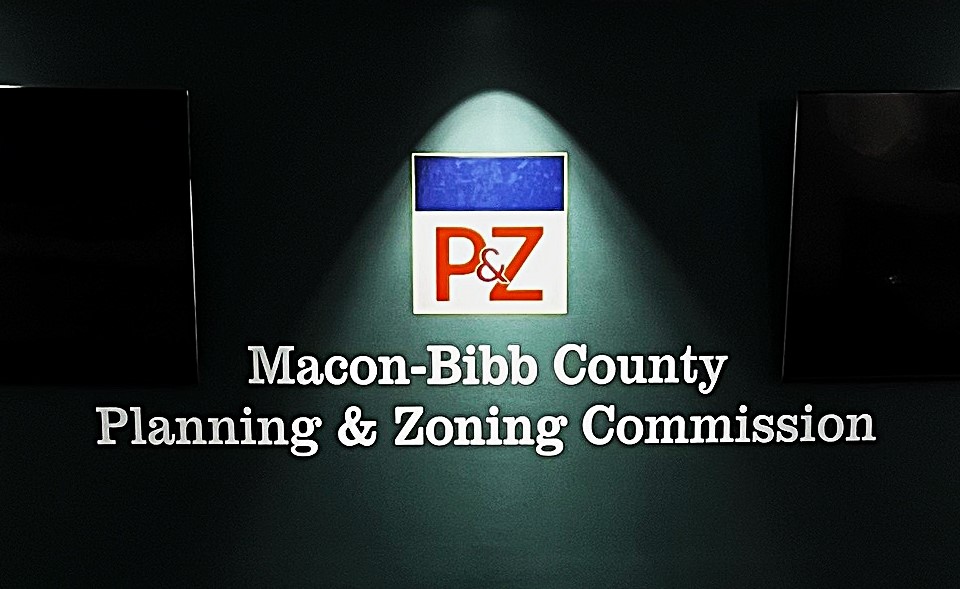 10/09/2017 Planning & Zoning Hearing
The Monday, October 09, 2017 meeting of the Macon-Bibb County Planning and Zoning Commission will be held in the 10th Floor Conference Room, Willie C. Hill Government Center Annex, 682 Cherry Street, beginning at 1:30 p.m.
---
ITEMS FROM PREVIOUS MEETINGS:
2790 VINEVILLE AVENUE: Certificate of Appropriateness to allow design approval of roof, porch and to remove trees, HR-1 District. Jay Strong, Applicant.
3975 WEST OAK DRIVE: Variance in setback requirements to allow an accessory building, PDR District. Deldra Phillips, Applicant. RATIFIED
CONDITIONAL USES:
2505 ALLEN ROAD: Conditional use to allow a fuel storage tank, M-1 District.  Gavin Dinnwoodie, Applicant DEFERRED BY STAFF
4995 SKIPPER ROAD: Conditional use to allow a distributing warehouse taller than 35FT, M-1 District. Macon-Bibb County Industrial Authority, Applicant.
VARIANCES:
2505 ALLEN ROAD: Variance to allow reduction in setback requirements from residential district.  M-2 District. Gavin Dinwoodie, Applicant. DEFERRED BY STAFF
2350 RIVERSIDE DRIVE: Variance to allow a reduction in setback requirements to a residential district, C-2 District. Jed Renfroe, Applicant.
RATIFICATION:
750 BACONSFIELD DRIVE: Conditional use to allow a job readiness training/coaching facility [17-21176], C-4 District.  Nattlie J. Ringer, Applicant. RATIFIED
For questions, feel free to email us at [email protected]
Download full report here.
[/cs_text][x_raw_content]
[/x_raw_content][/cs_column][/cs_row][/cs_section][/cs_content]
[cs_content][cs_section parallax="false" separator_top_type="none" separator_top_height="50px" separator_top_angle_point="50″ separator_bottom_type="none" separator_bottom_height="50px" separator_bottom_angle_point="50″ _order="0″ style="margin: 0px;padding: 0px 0px 5px;"][cs_row inner_container="true" marginless_columns="false" style="margin: 0px auto;padding: 0px;"][cs_column fade="false" fade_animation="in" fade_animation_offset="45px" fade_duration="750″ type="1/1″ style="padding: 0px;"][cs_text]