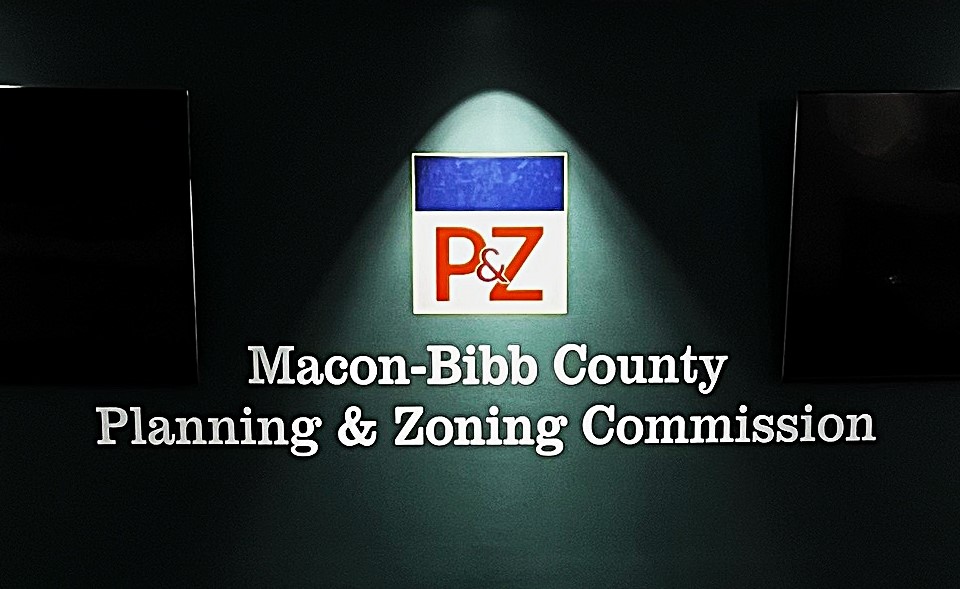 09/28/2020 Hearing Agenda
The Monday, September 28, 2020 meeting of the Macon-Bibb County Planning & Zoning Commission will be held online beginning at 1:30 p.m. The administrative meeting begins at noon.
If you intend on presenting or speaking to the Zoning Commission during the hearing, please 
register here
. To view the Zoning Hearing go to 
MBPZ's YouTube Channel
.
(Please note: Commissioners, applicants & meeting speakers will receive Zoom.us access credentials via email the day of the hearing.)
---
Hearing Agenda
1. 00314 Second St | Certificate of Appropriateness | to allow for signage, CBD-1 District | Scott Bombard/The Sign Store, applicant | recommended for ratification
2. 00479 Cherry St | Certificate of Appropriateness | to allow new sign, CBD-1 District | Christen Carter, applicant | withdrawn-issued at staff level
3. 00652 New St | Certificate of Appropriateness | to allow for new signs, CBD-1 District | Khris Middleton/AKO Signs, applicant | recommended for ratification
4. 00869 Glen Hill Ct | Variance | to allow an accessory building between house and right-of-way, R-1AA District | Donald M Card, applicant | recommended for ratification

5. 00988 High St | Certificate of Appropriateness | to allow re-platting of parcels, HR-3 District | Kaitlynn Kressin, applicant | recommended for ratification

6. 01200 Fifth Street | Variance | in setback requirements [2020-0961], M-2 District | Widner & Associates, applicant | recommended for ratification
7. 01671 Avondale Mill Rd | Variance | to allow lots not fronting a public right of way, A District | Hugh A Cross/Wayne Cowley, applicant 
8. 05811 Zebulon Rd | Request for rehearing | for a restaurant with pickup window, PDE District | Cleve Cunningham/Cunningham & Co. Engineer, applicant 
9. 06140 Thomaston Rd | Conditional use | to allow a c-store with fuel sales and alcohol package-to-go, A District | Venkateshwar Guntuka/VMR Food Mart, applicant
10. 06483 Skipper Rd | Conditional use | to allow second single family dwelling,  A District | Lasharn E. Moore, applicant
Item deferred from 08/17/2020 Design Review Board Meeting
00071 Spring St
 | Certificate of Appropriateness
|
to allow exterior modifications, CBD-2 District | Venkat Sajeev, applicant | recommended for ratification